Can't stop dancing to this! *spaz dancing*
I'm feeling:

bouncy


Leaving for the airport in a couple of hours, even though my flight is several hours away. Stupid airport security.

I'll be checking in when I can...

Anyone going to the Boosh shows in Brixton on the 20th, 24th, and/or 25th. I'll be the silly twat wearing the zebra-print cowboy hat. Come over and say hi.

I'll see several of you very soon!! Woo!
but I'll be back again.
I'm feeling:

excited

Listening to:

We Are Scientists 'The Great Escape'
Some friends of mine did a spoof ad for the iPod Nano G4...bloody hilarious.
I'm feeling:

amused
A VERY HAPPY BIRTHDAY TO THE FABULOUS
dock_leaf
!!

Hopefully I with see you sooner (October) rather than later (January)!! =D
Rather embarrassingly, I'm a day late...
I'm feeling:

happy
bijou69
AND
moonlustie
!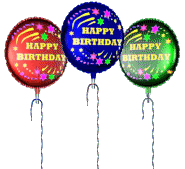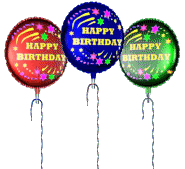 Moon, I can't wait to see you again in October too! *HUGS*
A Double Happy Birthday to
I'm feeling:

excited
If only working in an office could ever be this fun...*snerk*
I'm feeling:

amused
Gratutious re-posting of these, but I like 'em. So fuck it.
I'm feeling:

giggly

Listening to:

The Klaxons 'It's Not Over Yet'
I discovered this song a awhile ago, but someone finally made a brilliant video for it. Genius!
I'm feeling:

contemplative

Listening to:

This song...hobviously.
booshslashhaven
...I just posted my first Boosh fic.
Please believe me when I say it's weird...
And I mean really weird...
For those of you on my flist who are Boosh fans, but not regular readers of
I'm feeling:

weird